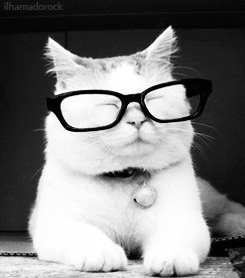 Welcome to our in-depth look at curbside service! We are happy to to offer next-day curbside Monday through Saturday. Please note that curbside service will end on August 14th, 2021. Call the library at 508-430-7562 ext. 1 if you would like to get set up with Books on Wheels.
The library began offering curbside service at the beginning of June 2020. Since then, the original model has grown and expanded as we've learned to adapt to this new way of working.
So how exactly does curbside work at Brooks? Let me take you through the whole process from start to finish so you have a better idea of what to expect when you schedule a pickup.
---
The Process
Next-day curbside pickup is available:
| | |
| --- | --- |
| Monday – Thursday | Friday & Saturday |
| 10 AM – 7 PM | 10 AM – 4PM |
Call to schedule your appointment before you arrive at the library.
You can arrive at any time during your scheduled block. There's no need to show up exactly at 10 AM. All bags go out at 10 AM and stay on our outside table until the end of Curbside that day.

If your bag is not picked up by the end of the day we will call you at the telephone number listed on your library account the following day. If we do not reach you, we will leave a message asking you to reschedule your appointment. Failure to reschedule may result in your items being moved on to the next person.
A note about scheduling your appointment: Please, please, please call us ahead of time if you would like to use Curbside! There's a lot of paperwork that goes on behind the scenes to make this happen and we have limited staffing, so we are able to offer next-day curbside at the earliest. For your convenience and to help our staff, call us to schedule your appointment within 7 business days of receiving your email notice stating your items are ready for pickup.
Step 1: Requesting Things
To request an item for pickup, head on over to clamsnet.org and sign in to your account by clicking on Login. You'll need your library card number and PIN to do so.
**Tip: It's entirely possible you don't have a PIN. It's something you would have come up with when you first registered for a card, and it's not a mandatory field. If you do not have a PIN, contact us during business hours and we'll help you add one.**
Search for the item you want, click on Request It, then make sure it says Pick Up at Harwich on the drop down menu that appears. Then click Submit. Your request whooshes off through the internet to us.
Step 2: Waiting Game
When you request an item on clamsnet.org it comes to us on a list that we run multiple times a day. We pull your items off the shelves and check them in, which prompts our computer system to send you a "Your Hold is Ready for Pickup" email. When you receive a hold pickup email call us to schedule a Curbside Pickup appointment.
When you call us to schedule your Curbside pickup appointment we'll let you know what time slots are available. Most of the time you can schedule a pickup for the next day, but there's no pressure to do that! You can schedule appointments up to 1 week out if that works better for you.
**Tip: You can continue to add items to your pickup by requesting them at clamsnet.org. If you typically receive emails from us you will receive additional hold pickup emails as more items come in. If you typically only receive phone calls, you will not be called for each additional item that comes in. It will be up to you to check your CLAMS account to see which items have a status of Ready for Pickup .**
To speedup the Curbside process, it's important to always have your best telephone number and email address on your library account! If you need to update your account, you'll need to call us at 508-430-7562 ext.1 during business hours.
Once we have your appointment scheduled, we move on to step 3–
Step 3: Getting Your Things
On the day of your appointment, you'll pull into our parking lot and find a black shelf to the left of the doors.
Bags are arranged alphabetically by the last name Simply find the bag with your name on it and you are good to go!
We do not need your library card, and your items will already be checked out to you. Books are due in 2 weeks, and DVDs in 1 week. Everything automatically renews up to 3 times as long as no one is waiting, so technically you have close to a month with some items! You can always check on the due date of your item (and see if there are other holds on it) by signing into your account at clamsnet.org.
Step 4: Returning Things
You do not need an appointment to return items. Any returns that you have must be put in the bookdrop to the right of the doors. We accept items from all CLAMS libraries. And yes, you can put DVDs/music CDs/broken things/loose discs you forgot to return inside their case in the drop.
What's important to keep in mind at this stage is the following:
When you put items in the drop they are not automatically returned. While your items are in the book drop our automated system does not know that you returned something, so you will continue to receive email reminders saying your items are "due soon". You can ignore these notices. Please do not reply to "due soon" emails– it will save us a mountain of work!
The Brooks Free Library Board of Trustees voted to eliminate overdue fines last fall. Fines may show on overdue items you currently have checked out, but they are automatically waived when they are checked in and will disappear from your account. Until then, fines may pop up on your account if you log in to check, but you can ignore them!
---
Got Questions?
We are here answering calls during our listed business hours. You can also reach us by email at brooksfreelibrary@clamsnet.org.
If are calling and can't get through, leave a voicemail with:
Your full name. Please spell your last name and include a middle initial if you have one. You would not believe how many people have the same name, even a seemingly unique name tends to have doppelgängers.
Your phone number.
Your street address. Including your street address helps us make sure we're pulling up the right account to help you.
If social media is more your thing, you can also find us over on Facebook and Instagram. Feel free to send us a DM!